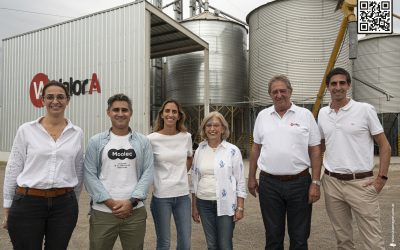 The Board of Directors and the Ricca Family communicate excellent news for ValoraSoy SA.
In accordance with the company's values, ValoraSoy SA was incorporated into Moolec Science to boost the alternative protein business globally.
Moolec is a science-based ingredients company for the food industry, focused on producing animal proteins in plants using a disruptive technology called Molecular Farming. The company is linked to the Bioceres Group.
ValoraSoy has a long history of providing functional soy protein-based food ingredients for human consumption to customers and food producers in more than 14 countries on 3 continents. Its products are manufactured in state-of-the-art facilities located in the Argentine soy corridor, obtaining vegetable proteins that provide chewiness, texture, and fibrousness similar to that of meat.
read more